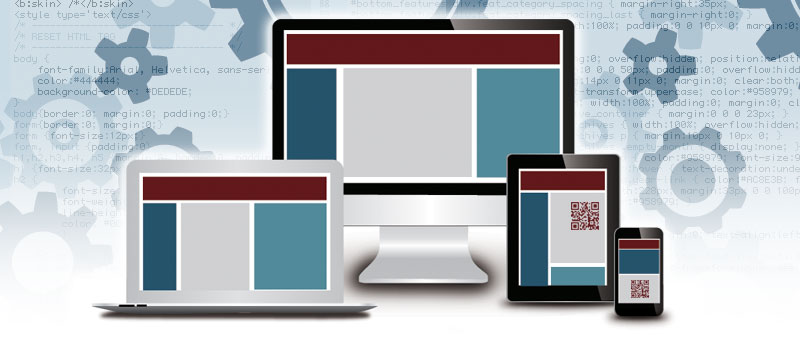 There are many benefits of switching to a responsive web design in today's mobile device dominated market.  Having a responsive site will help ensure that your website is up-to-date and consumers have a great viewing experience no matter what device they use.
Cold Hard Facts
Are you still unsure if you need your site to look great on a smart phone or tablet? These statistics may help you decide.
88% of U.S. adults own a cell phone of some kind as of April 2012, and more than half of these cell owners (55%) use their phone to go online."
45% of those who use the Internet on their phones prefer web browsing on their mobile devices.
17% of the U.S. cell phone adult users prefer going online by using their phones instead of desktops, laptops, or tablets. 
Pew Internet & American Life Project.
These statistics confirm that your website needs to be responsive. A responsive website is one that works beautifully on all devices that include computers, smart phones and tablets. In today's world, it is important to be able to offer your viewers a consistent positive experience every time they access your website. Responsive design websites do exactly that, and here are some additional benefits:
1. It's Google Recommended
For SEO and search results, Google named responsive web design an industry best practice. One reason is that sites using responsive web design have one URL and the same HTML across all devices, making it easy for Google to crawl, index, and organize content. This allows Google to provide searchers with the best content. The bottom line is that if you want to improve SEO, it's a good idea to use responsive web design.
2. Saves Time and Money
The cost in comparison to one responsive website versus maintaining separate mobile and desktop website versions is far less and a better investment in the long run. In addition, the cost of losing potential members, customers or clients who could not access your site easily through mobile devices can add up quickly. The same goes for the cost of losing them when they become frustrated as they unsuccessfully attempt to access your site via these devices. Trying to recruit additional members or clients to make up for these losses adds up as well.
3. Provides Consistent User Experience
Content may be king, but user experience keeps visitors on your site long enough to actually convert them to a client, customer or member. Today, users want and expect to be able to access any website through multiple devices at any time. Responsive web design provides the optimal user experience whether they use a desktop or laptop, smartphone, tablet or smart-TV.
4. Expands Your Brand
Part of branding is providing your followers, customers or clients with a consistent, positive message and experience every time they interact with your company or organization. Responsive websites are designed to ensure that users have the same positive experience with a website from any device they use. This helps you earn trust and brand loyalty with customers and followers.
5. Supports Social Sharing
If you have a separate mobile site (e.g., m.yourdomain.com), when a user shares content from the desktop to social media, then members of their network on mobile devices will often only be able to view the desktop page. This is frustrating for users and not helpful for getting your message out. The opposite is also true when sharing from mobile to desktop.
Don't continue to put your organization through the hassle of creating or maintaining separate sites or content. It takes thoughtful planning, design, and development to take on responsive design, but it's likely not quite the hurdle you would expect. If you are already planning a redesign of your existing site, it's a good time to incorporate this approach. Your company or organization can have a greater impact on its target market by effectively supplying content to more devices.
It's no longer a question of whether or not you need to design your website for multiple devices and platforms. The question is how. Contact us with your questions about responsive design today!