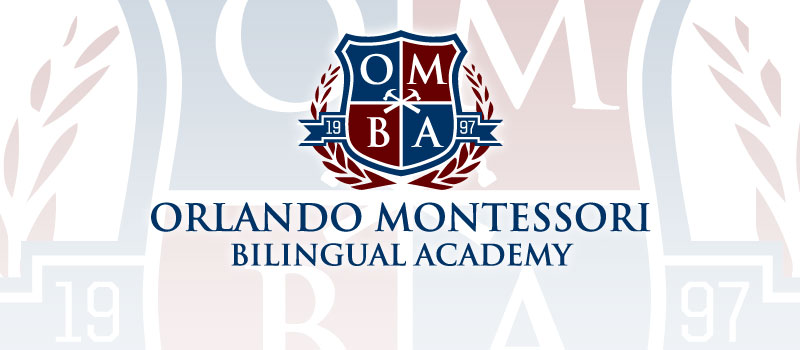 Montessori Bilingual Academy announced its name change to Orlando Montessori Bilingual Academy (OMBA) on Friday, October 4, 2013 along with the launch of their new website. As part of its rebrand, OMBA also unveiled its new logo created by brandEvolve.
Our brand strategy for MBA included a key recommendation that helped reposition them for success as OMBA. We recommended that they leverage the geographic advantages of "Orlando" in their name by consolidating their URL from montessoribilingualacademy.org to orlandomontessori.com.
As they accepted the Orlando addition to their name, they wanted to utilize the full-initialed acronym OMBA as a brand in the design of their logo. To achieve this, we featured a coat of arms stylized crest in our design. "The logo design elements we chose captured the motivation that brought OMBA to life in its first year," said Jerome Smith, Founder & Creative Director at brandEvolve.
The evolution of OMBA from childcare facility to Montessori private school began in 1997 when Founder, Lucelis Torres hammered "Child Care" signs to trees throughout East Orlando. This entrepreneurial spirit inspired the final logo to include the crest, crossing hammers and date of foundation.