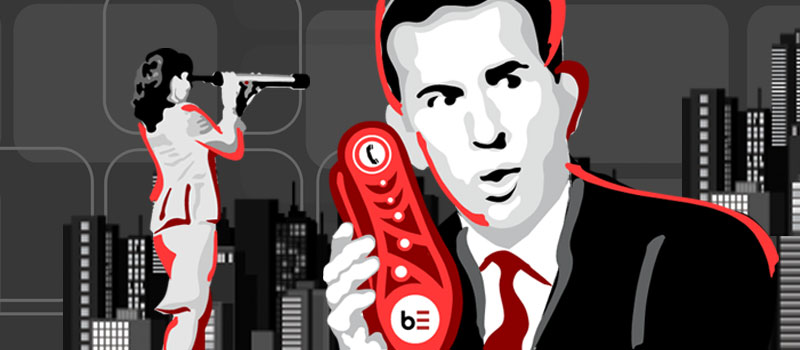 Orlando, Fla. (October 1, 2013) – The digital branding agents at brandEvolve have been working on a mission so secret, no one even knew they were agents – Brand agents, that is. Phase one of Mission Website Redesign for www.brandEvolve.com, codenamed "Get Smart" is complete.
The new site includes illustrations from Founder & Creative Director, Jerome D. Smith. "I was inspired by our own brand evolution and wanted to capture that energy in a series of illustrations and promotional campaign that exposed our creative solutions and innovative thinking on the digital grid."
Joining the blogosphere, the new site features a company blog set to cover all things 'digital branding' while showcasing its own innovative brand positioning strategies. Social networkers can also follow brandEvolve on Facebook, Twitter, LinkedIn, Instagram and Pinterest.
brandEvolve was launched on the concept that all brands, including its own, evolve. Designed to express that notion, mission "Get Smart" is the launch of brandEvolve into the future of digital branding where innovation is never sacrificed.
brandEvolve is a digital branding agency specializing in brand strategy, marketing communications and website solutions. Since 2002, brandEvolve has utilized its innovative approach to communications to translate client visions to business value across print and digital mediums. For more information on brandEvolve, please visit www.brandEvolve.com or contact Jerome Smith at jerome.smith@brandevolve.com.