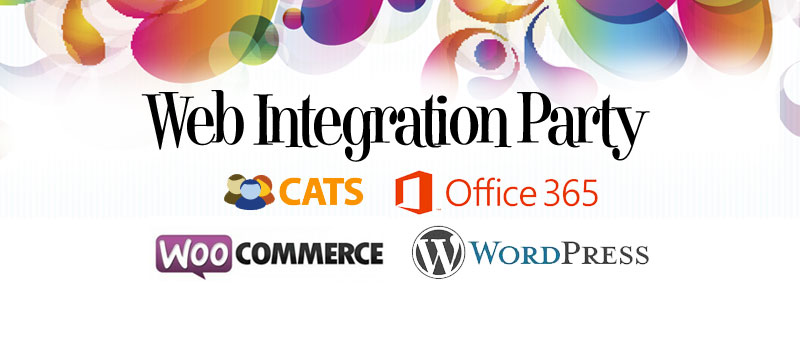 If you have an emerging business with a great environment, focused culture and supportive team, your corporate website may need a hiring solution to match your pace of growth.
Most Web Content Management and CMS platforms allow for third party integrations that can transform your website into a real business tool by connecting other functional areas of your business, such as recruitment and hiring, e-commerce and online payments, security and encryption, membership management, cloud-based productivity solutions, social platforms, blogs, and a whole lot more.
Have a Web Integration Party before your next website redesign!
Working together with the leaders of T. White Parker & Associates, we were able to craft a website redesign strategy that included a custom website design and WordPress CMS implementation, integrated with a customized recruitment and hiring solution (CATS ONE) to staff and support their contract wins.
How do you do it?
Make a list of current stand-alone applications you use to run your business. Include everything from email marketing and social platforms to business development, recruitment, sales and project collaboration.
Determine common denominators across operations and function, staffing, skills and expertise and technology platform and costs.
Categorize and prioritize. (Connect and consolidate)
If you feel your website could be connected to your business in a more valuable way, don't be afraid to have an integration party to get things started.  You can improve the results of a website redesign initiative by giving real purpose for an improved user experience that supports your business end-to-end.
If you are not sure how to get the party started, give us a call.  brandEvolve is here to help you make your integration party successful.