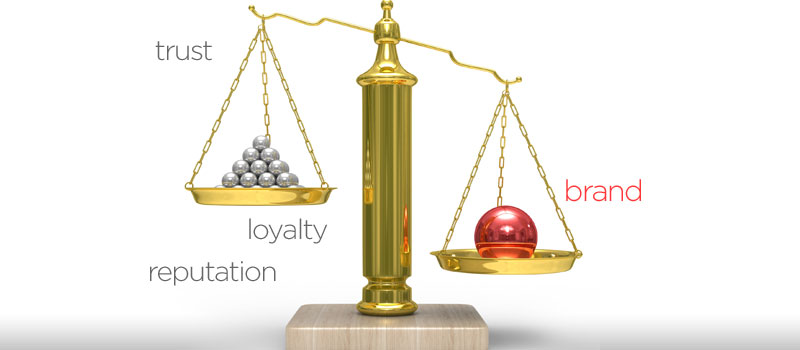 Your brand made it. It's been successful. You've gathered a following and built equity in the minds of your audience. They know your style and they know your brand, but you want to mix it up. You want to change it and evolve with the shifting business climate, and you want to take your current followers with you.
Did we just read your mind? Maybe… Let us know in a comment below!
We are actually talking about a colleague who came to us a couple months ago asking what we thought about a name change for her brand. She came to us with a goal to create something that would reflect her brand while it appealed to new target audiences. As a digital marketer and successful blogger with thousands of followers, she knew how important her brand name was.
When considering any big brand change, the first step is to understand your current brand value. You need to ask yourself what the potential costs and risks are and if they outweigh the trust your target audience already associates with your brand.
Having a reputable name brand within your customer base and clientele is a great asset to your business, especially in a changing business climate. Most name change initiatives require more marketing money then business executives are willing to accept.
However, the dollars spent trying to recover from an unsuccessful market roll out can be more costly. For example, a failed marketing campaign can cause revenue to drop while marketing budgets skyrocket to build back the trust your consumer audience originally held for your brand.
When our colleague came to us for advice, we recommended that she leverage her current brand value and combine her blogger name, @mymamihood, with her company name, MamiInkMedia. The resulting Mamihood Media elevated equity to the Mamihood brand and undoubtedly saved her marketing money.
Instead of abandoning the image that earned its credibility, the Mamihood brand leveraged that trust to expand its business. Like Mamihood Media, if your business is entering a new industry where your past performance is relevant, you need to reflect on your current brand value, fine tune it and evolve your market.